ULTRACLEAR™ SKIN RESURFACING
Laser Resurfacing​ Raleigh, NC | JIYA
UltraClear™ Laser Raleigh, NC | JIYA
CO2 laser skin resurfacing is one of the most effective treatments for a variety of skin conditions and concerns. This technology has existed for decades. However, little progress was made to make the lasers more widely available to all skin tones and less painful. Previously, ablative lasers were usually performed under general anesthesia or alongside another surgical procedure like a facelift. Today, UltraClear™ has disrupted the market. It is the first ever cold fiber ablative laser that is safe for treating all skin tones. The Jindal Institute for Youthful Aging (JIYA) provides the best UltraClear™ laser resurfacing Raleigh, NC offers.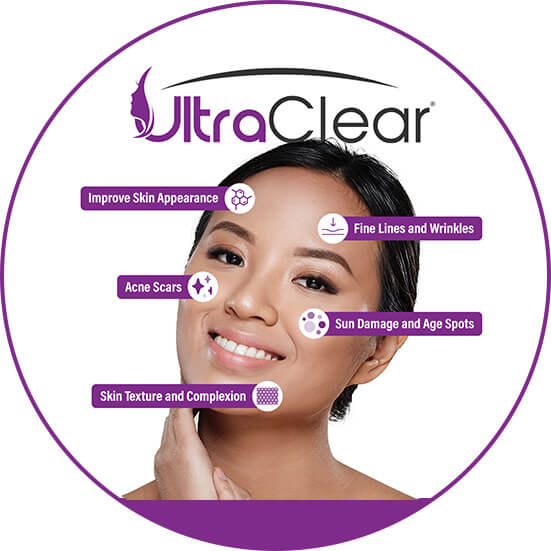 What Is UltraClear™ Laser Resurfacing?
UltraClear™ laser resurfacing uses a cold fiber platform laser that operates at a wavelength of 2910 nm. This is the optimal wavelength for inducing collagen along all layers and planes of the skin, a process known as 3D collagen remodeling. The laser achieves this by removing portions of the upper layer of skin and penetrating based on the needed depth.
Most ablative lasers use a combination of thermal, light, and mechanical energy to resurface the skin. The UltraClear™ laser uses minimal light energy and the wavelength is ideal for water absorption of the thermal energy. It also spreads the heat more evenly. All of these factors combined reduce pain, redness, swelling, and prolonged discomfort during and after the procedure.
How UltraClear™ Laser Resurfacing Is Different
Other than what was mentioned above, the UltraClear™ laser differs from other laser treatments. It is significantly less painful and can treat all Fitzpatrick scale skin tones. Lasers of the past were not suitable for darker skin tones due to the risk of hyperpigmentation or burns. This is not a concern with the UltraClear™ laser because if its fiber laser technology uses minimal light and more evenly distributes heat.
UltraClear™ laser resurfacing Raleigh is also much less painful than traditional laser resurfacing. It was common for patients to require topical numbing cream or even local or general anesthesia to withstand an ablative laser procedure. With UltraClear's™ technology, it limits pain and most patients report that it is minimal. The pain also does not linger on the skin throughout treatment. Thus, this makes UltraClear™ a much less painful option, and one which does not require any numbing cream or anesthesia.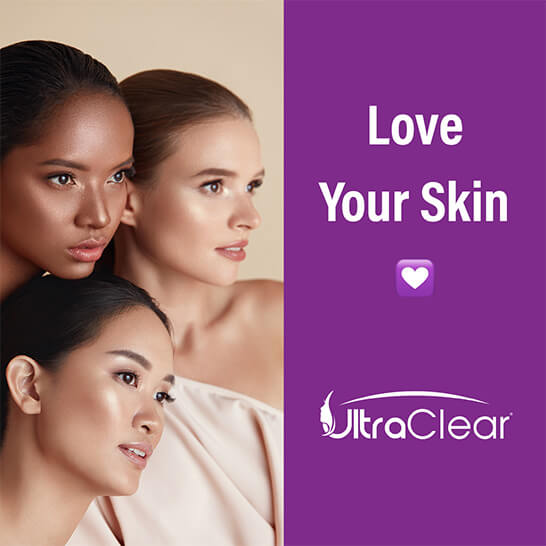 UltraClear™ Laser Resurfacing Treated Conditions
UltraClear™ skin resurfacing can treat or improve a variety of conditions and skin concerns. Like other laser treatments, the UltraClear™ laser focuses on skin rejuvenation and anti-aging. Some of the concerns and conditions it can treat include: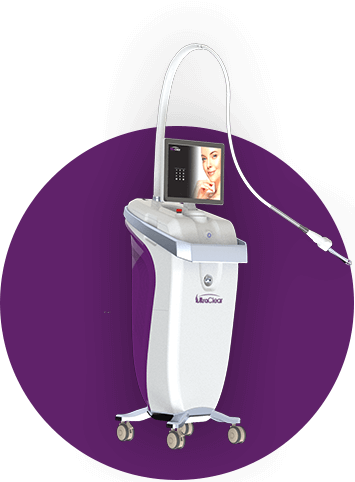 Acne scars

Fine lines and wrinkles

Sun damage

Rough texture

Uneven skin tone

Skin discoloration/pigmentation issues

Surgical or injury scars

Enlarged pores

Sagging skin

Generally maintain skin quality
Patients of all ages can benefit from UltraClear™ laser treatments. With adjustable settings and multiple procedures in one, there is a treatment that can benefit everyone. This is one of the first laser treatments available to people with dark skin for anti-aging treatments.
UltraClear™ lasers offer different strengths of treatments to address different skin concerns, skin types, and tones. Dr. Jindal will help determine the right UltraClear™ CO2 laser treatment for you based on your medical history, skin, and goals. The table below highlights the available treatments and settings.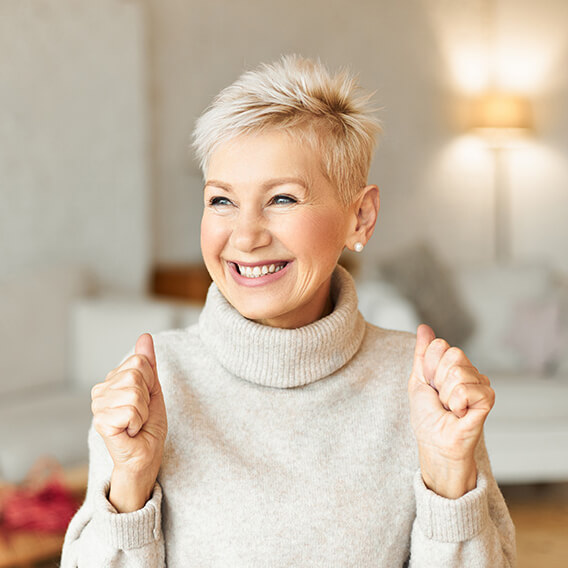 | Treatment | Depth | Treatments |
| --- | --- | --- |
| 3DMIRACL | 10μm | General maintenance, rough texture, mild discoloration, enlarged pores |
| Clear | 5-15μm | General maintenance, rough texture, mild discoloration, enlarged pores |
| Clear+ | 5-15μm | Moderate laser resurfacing, rough texture, mild to moderate discoloration, enlarged pores |
| Ultra | 5-15μm | Stimulate 3D collagen remodeling, lines and wrinkles, scars, acne scars, sagging skin |
| UltraClear | 5-15μm | Collagen remodeling, lines and wrinkles, discoloration and pigmentation issues, scars, acne scars, sagging skin |
UltraClear™ laser resurfacing
Raleigh Laser Resurfacing With The UltraClear™ Laser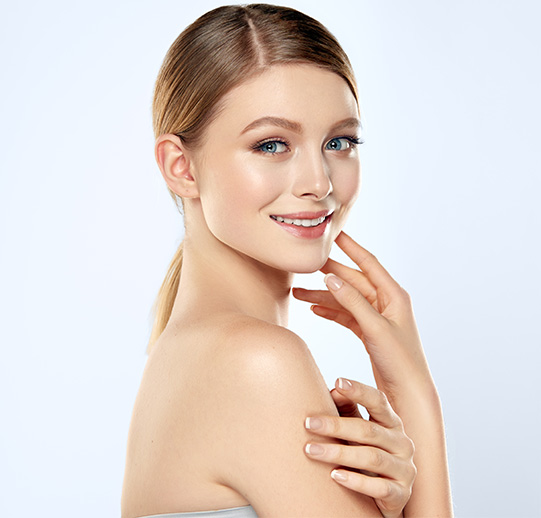 Undergoing an UltraClear™ treatment will start with a consultation at JIYA. You will meet with Dr. Sumeet Jindal to determine if you are a good candidate for the procedure. First, he will ask about your specific concerns and what you want to achieve from laser resurfacing. He will then review your medical history and aspects of your lifestyle. Finally, he may perform a brief physical exam of the skin. This helps determine its existing quality, damage, and the amount of correction necessary.
If you are a good candidate for the procedure, Dr. Jindal will describe it, the aftercare, and what you can expect during the treatment. You can then schedule your UltraClear™ laser appointment.
To begin your treatment, Dr. Jindal or an assistant will cleanse and disinfect your face and any other treated areas. You will be provided eye protection because even though it uses minimal light energy, it is important to keep the eyes covered and closed. Dr. Jindal will begin placing the laser against the skin. You may feel some light sensation during the treatment, but most people do not feel too much discomfort. 
A full face UltraClear™ laser procedure can take as little as fifteen minutes. Numbing agents are not necessary. This is because most people rate the pain on a scale of one to ten as between one and four. People with darker skin tones may feel slightly more pain, but it is short-lived and not usually above a four as mentioned above.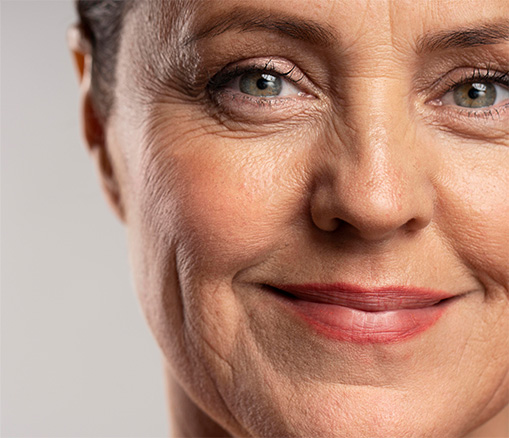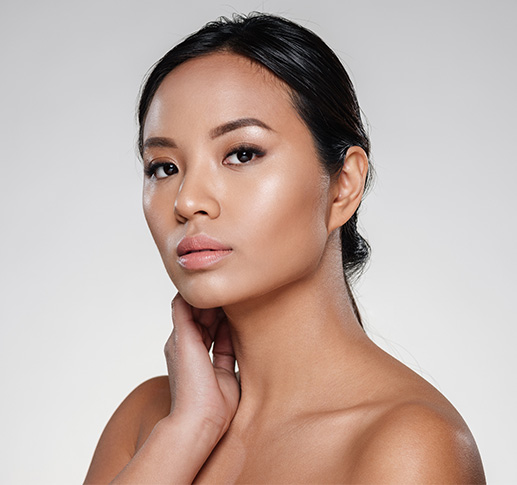 The aftercare and downtime associated with UltraClear™ will depend on the depth and coverage of your treatment. For the lightest treatments, there is little to no downtime required. Patients may simply need to apply moisturizer more than normal. For the more aggressive treatments, there is still no true downtime. Though, patients should wait a day or two before applying moisturizer and around three days before applying makeup.
A patient's exact aftercare instructions will vary based on their treatment, medical history, medications they take, and existing skin quality. Dr. Jindal will provide all of these instructions during the appointment.
Frequently Asked Questions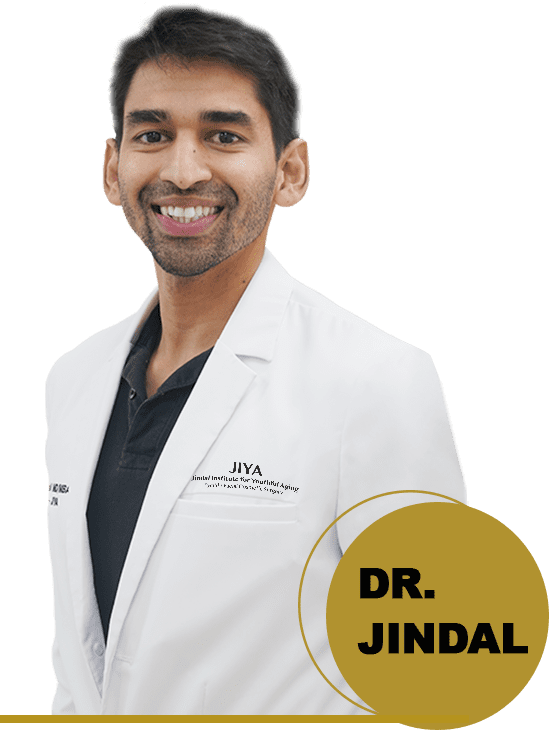 The Top Laser Skin Resurfacing In Raleigh With UltraClear™
The Jindal Institute for Youthful Aging is a premier facial plastic surgery practice and medical spa in Raleigh, North Carolina. Combining state-of-the-art technology, aesthetic knowledge, and dedication to quality medical care, Dr. Jindal and the JIYA team customize every treatment plan to the patient and value non-invasive treatments whenever possible. The Jindal Institute for Youthful Aging offers the best UltraClear™ laser resurfacing Raleigh, NC provides.
Dr. Sumeet Jindal is an accomplished and experienced oculoplastic surgeon who has specific training and expertise in lasers, particularly in blepharoplasty surgery. UltraClear™ features amazing anti-aging technology that allows Dr. Jindal to non-surgically treat the lower and upper eyelids. This can help prolong the need for a blepharoplasty or be used in combination with eyelid surgery.
To learn more and schedule a consultation with Dr. Jindal, call us at 919-861-4494. You can also reach out online via the contact form or Price Simulator.