Morpheus8 Skin Tightening in Raleigh, NC | JIYA
The best Morpheus8 Raleigh, NC offers is ideal for treating the early signs of aging such as loss of collagen, sagging or loose skin, sun damage, and wrinkles. Not only does it provide the known benefits of microneedling, Morpheus8 treatment also can help tighten the skin and is commonly used on the face and neck in people who are seeing the first signs of skin laxity form. It can also supplement the results of a facelift or neck lift as well. The Jindal Institute for Youthful Aging provides the best Morpheus8 Raleigh, NC offers.
Morpheus8 is a specialized
radiofrequency microneedling procedure
that encourages skin tightening, collagen production, and cell regeneration. It is completely non-surgical and non-invasive. RF microneedling treatments like Morpheus8 are considered to be more effective than traditional microneedling alone.Due to the addition of radiofrequency technology and the ability to penetrate deeper, Morpheus8 can sometimes reduce small fat deposits across the face. However, it is mostly heralded as a skin tightening procedure used around the body. At The Jindal Institute for Youthful Aging, Morpheus8 is used to fight signs of aging and complement the results of other procedures.
The Science Behind Radiofrequency Microneedling
Radiofrequency and microneedling separately made their marks on the aesthetic world. Microneedling—also called collagen induction therapy—can help treat everything from acne scars to wrinkles. Radiofrequency became known for skin tightening and safe treatment of deeper levels of skin without causing damage to the surface
When combined, RF energy is a type of low level radiation that penetrates the skin and creates controlled damage to the inner layers of skin (and sometimes fat). In tandem, the microneedling addresses the surface and upper layers of skin to stimulate collagen production and healthier looking skin for ultimate skin rejuvenation.
The Morpheus8 cost is comparable to fractional skin resurfacing and is safer for darker skin tones. Microneedling radiofrequency treatment is ideal for any skin tone and most skin types.
Benefits of Morpheus8 Raleigh, NC
For the right patients, Morpheus8 offers many benefits. Beyond what you may experience with a sole radiofrequency or microneedling treatment, Morpheus8 provides those and more. Among the benefits you may see with Morpheus8 include:

Tighten loose and sagging skin
Address fine lines and wrinkles
Help reduce the appearance of sun damage
Correct acne scars
Promote improved complexion
Treat large pores
Increase collagen production
May address small fat pockets
FDA approved
Can help improve and maintain facelift results
Adjustable settings for more individualized treatment
Combinable with plasma, fillers, neuromodulators, and more
Relatively few and minor side effects
Low risk
Scarring unlikely
Performed by a qualified and experienced provider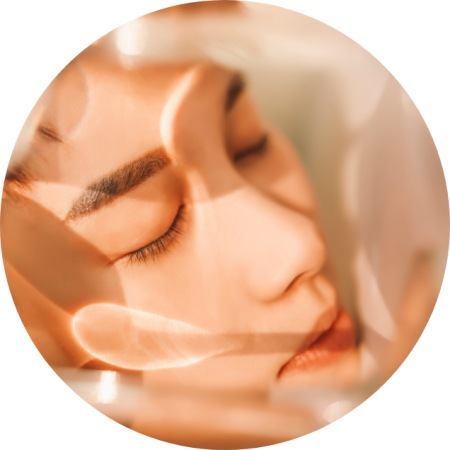 Risks of Morpheus8 Treatment
Morpheus8 carries relatively few risks. Though, there are some cases where Morpheus8 will have a higher risk for certain patients or in some situations. Among the risks of Morpheus8 RF microneedling include:
Irritated skin (beyond the expected severity or time period)
Infection
Allergic reaction to numbing agents
Scarring
Burns
Increased likelihood of sunburn
Bleeding
Acne or cold sore flare-up
Overall, the risk of a major complication or reaction is extremely low. To lower risks further, ensure that you provide a detailed and accurate account of your medical history.
Morpheus8 Treatment in Raleigh From Start To Finish
Morpheus8 Treatment Consultation in Raleigh
Before undergoing Morpheus8 treatment, you will meet with Dr. Jindal who will conduct a full evaluation of your skin. This will include examining your need for skin tightening, signs of aging, acne scars, and more. He may also consider other treatments instead of or with microneedling radiofrequency treatment such as fractional skin resurfacing. 
If he believes you are a good candidate for the top Morpheus8 Raleigh, NC offers, Dr. Jindal will provide you with a full skin rejuvenation plan that may include radiofrequency microneedling as well potentially other procedures.
Along with this physical examination, Dr. Jindal may ask about aspects of your medical history, lifestyle, other treatments you have tried, and your goals for Morpheus8 treatment. Morpheus8 is viable for most healthy patients who have seen early signs of aging.
RF Microneedling Session
The first step in Morpheus8 treatment is to cleanse the skin of any makeup or debris. Your provider will likely recommend that you come without makeup on the treatment areas. Then, numbing cream is applied and allowed to sit for at least ten to twenty minutes. With one last cleanse to remove the cream, your provider will then bring the Morpheus8 handpiece to the skin.
Carefully adjusting the device to fit your skin tone, skin type, and needs, your provider will then begin treatment. You may feel some slight stinging and warmth during the treatment, but it is generally minimal. Treating in sectioned straight lines, they will continue the treatment and potentially change the settings as needed.
Immediately after the treatment, your face may be red. Your provider may apply soothing products and sunscreen to protect your newly sensitive skin when you leave the office.
Morpheus8 Raleigh, NC Aftercare
Morpheus8 in Raleigh does not have a recovery like a surgical procedure would. However, there are some small accommodations and alterations you need to make to promote optimal healing and limit side effects. Some RF microneedling recommendations often include:
Limit and avoid sun exposure

Only apply makeup and skincare when okayed by your provider (usually one to three days following the procedure)

Limit working out and do not do anything too strenuous
Avoid saunas, hot tubs, and swimming
Do not smoke
Limit and/or avoid alcohol in the days after RF microneedling
Do not unnecessarily touch the area or pick at the treated skin
Frequently Asked Questions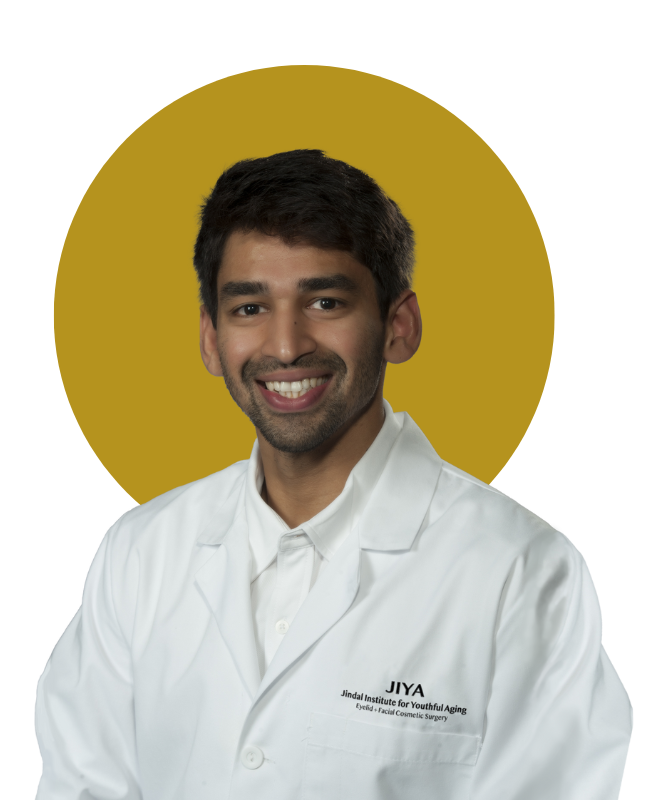 The Best RF Microneedling With Morpheus8 In Raleigh
Dr. Sumeet Jindal is an accomplished surgeon who performs oculoplastic surgery, facial plastic surgery, and non-surgical aesthetic treatments. Morpheus8 is widely used in his practice to treat a variety of signs of aging and some minor medical conditions. It can aid patients with a variety of concerns and is often recommended in combination with procedures such as chemical peels, cosmetic injections, and Facetite. The Jindal Institute for Youthful Aging provides the best Morpheus8 Raleigh offers.
When consulting and treating patients, Dr. Jindal takes a holistic approach that includes treating each patient as an individual. Morpheus8 is not right for everyone and if Dr. Jindal or his team does not believe it is the best treatment for you or it carries extra risk, they will recommend another. JIYA will even advise treatments they cannot provide if they believe it is the best option for you and your skin.
To learn more and schedule a consultation, call us or reach out online via Price Simulator or contact form.