Best Neck Lift Surgeon in Raleigh, NC | JIYA
The best neck lift surgeon in Raleigh, Dr. Sumeet Jindal, performs neck lift surgery to rejuvenate the neck as it ages. While the face is focused on most often, the neck also does see significant aging. Sagging, wrinkling, and skin thinning are three of the biggest concerns patients have with their aging neck. A neck lift Raleigh, NC is frequently performed alongside a facelift or other procedures. There are also non-surgical options possible in certain cases, such as Morpheus8.
A neck lift
surgery
is an anti-aging surgery similar to a facelift, but it focuses primarily on the skin of the neck and the platysma muscle. This corrects sagging skin, descended fat, and muscle laxity which can all occur due to age. Much like a facelift, it creates a more youthful looking contour and may improve the appearance of the facial profile.
It is common for patients to be candidates for both a neck lift and facelift. They are also often combined for the ultimate rejuvenation. However, there are cases where a neck lift is performed on its own; either due to patient preference or particular anatomy.
The best neck lift surgeon will customize neck lift Raleigh, NC to each individual patient. Other potential procedures used with or instead of neck lift plastic surgery include Facetite treatment, fat grafting, Morpheus8, and facelift with neck lift.
Neck Lift Preventing Neck Sagging
Like the face, the neck is nearly always exposed to the sun and environment. Therefore, the best way to upkeep skin quality and prevent sagging is to take good care of your neck skin like you would with your face. Other ways you can help prevent neck sagging and deep wrinkles include:
Cosmetic injections
Exercise regularly
Get enough rest
Use a high quality skin serum
Wear sunscreen
Improve your posture
Prevent yourself from looking down too much (elevate computers, bring books level with your eyes)
Incisions & Surgical Technique
There are subtle differences in each neck lift, the best plastic surgeon Raleigh offers, Dr. Jindal performs due to natural variances in anatomy and preferences. The basic placement of incisions and surgical techniques will remain similar.
Firstly, all neck lifts include an incision behind or in front of the ear. Most commonly, it is placed behind the ear. This allows Dr. Jindal to pull and remove the unnecessary extra skin. The modern neck lift method keeps scars hidden and allows for easy combination with a facelift since the incisions are roughly in the same place.
Finally, some neck lift procedures may include a small incision in the crease where the neck and chin meet. This is in cases where the platysma muscle needs tightening, a procedure known as a platysmaplasty. While not necessary in all cases, if the muscle has loosened, tightening it can lead to better and longer lasting results.
In ideal candidates, there are several benefits of neck lift surgery in Raleigh. Beyond a generally more youthful appearance, patients may experience other benefits such as: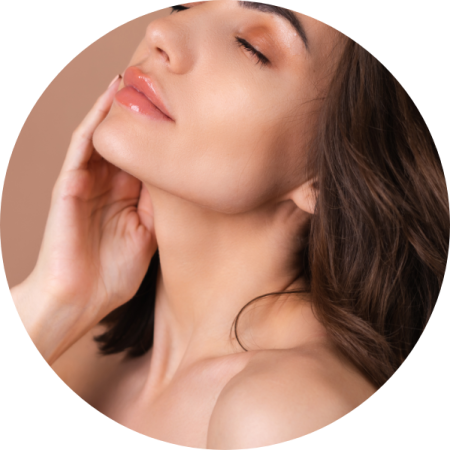 Remove excess skin
Correction of saggy structures
Reduce visible neck wrinkles
Remove unwanted and unnecessary areas of fat
Eliminate double chin
Tighten neck muscles
Improve facial profile
Correct "turkey neck" appearance
Short downtime
Fairly easy recovery for most patients
Combinable with many other facial plastic surgeries
Short surgery
Low risk
Able to be performed under local anesthesia
Performed by an experienced and talented surgeon
Neck Lift vs. Neck Liposuction
A neck lift and neck liposuction both enhance the contours of the neck. Patients are often surprised to learn that these procedures are performed in completely different sets of patients most of the time. Though, rarely, they are combined. The table below details some of the differences between a neck lift and neck liposuction.
Neck Lift
Primarily addresses the skin and muscles
Larger incisions
Slightly more downtime
Older patients
Not permanent
Removes only small amounts of fat
More dramatic
Corrects neck banding and wrinkle
Neck Liposuction
Primarily addresses extra fat deposits

Smaller incisions
Less downtime
Tends to have younger patients
Essentially permanent
Will not remove extra skin
Less dramatic
Does not address signs of aging
As previously mentioned, a cosmetic surgeon may occasionally use liposuction during a neck lift to remove unnecessary fat. However, it is in a much different way than a liposuction procedure meant to remove specific pockets of fat.
Neck Lift Recovery and Aftercare
A neck lift recovery is generally considered easier than many other plastic surgeries. Patients can often get up and around comfortably within one to two days. With that said, you should still take it easy and allow your body to heal. While Dr. Jindal will customize his recovery and aftercare instructions based on your procedure, some common ones following a neck lift include:
Have a caregiver for the first 24 hours following surgery

Keep your dressings and/or wraps on until instructed otherwise
Elevate the head of your bed to promote blood flow and reduce swelling
Get up and walk every couple of hours
Stay hydrated and eat well
Do not resume strenuous activities until okayed by Dr. Jindal
Do not return to work until cleared
Take prescribed medications
Alter the prescriptions and supplements you normally take based on surgeon instructions
Do not smoke during recovery
Know the signs of infection and what to look for
Wear clothing that you do not have to pull over your head for a week
Avoid bending over or lifting heavy objects
Ice the area, if instructed
Neck Lift What to Expect?
After a Raleigh neck lift, patients will see a difference in their neck. Swelling and other side effects during your neck lift recovery can distort the true results of neck lift surgery. After a few weeks, you may notice that your neck contour looks more youthful and that sagging skin has been removed. Sometimes, if Facetite treatment is performed, patients may continue to see skin retraction for a few weeks after surgery.
Frequently Asked Questions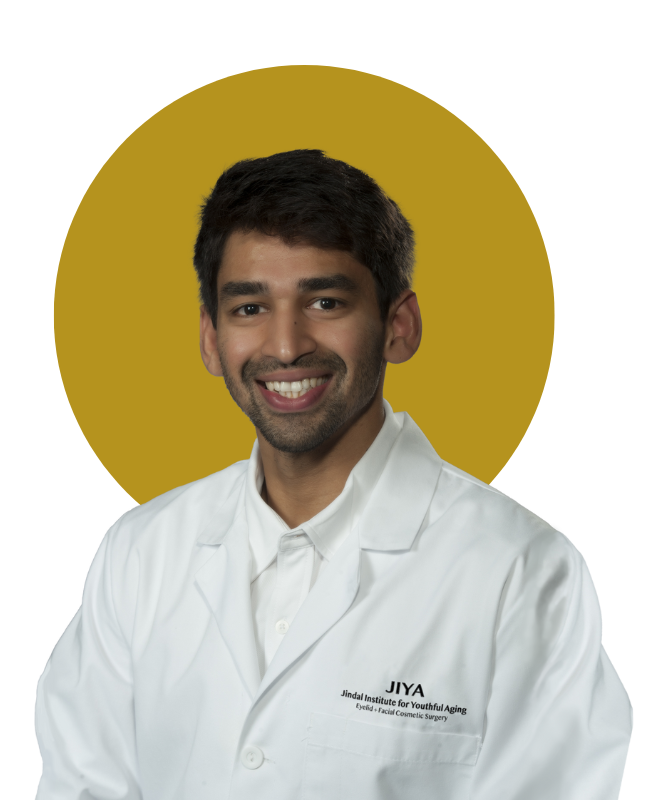 The Best Raleigh Neck Lift In Raleigh
The Jindal Institute For Youthful Aging is dedicated to helping patients age gracefully on their terms. A neck lift is sometimes part of that process. Dr. Jindal and the team create a customized treatment plan for you based on your goals and needs. Whether you want to start anti-aging treatment early or have hundreds of wrinkles, the Jindal Institute For Youthful Aging hopes to serve you on your facial rejuvenation journey.
Dr. Sumeet Jindal performs the best neck lift Raleigh provides. With years of experience in a wide variety of facial surgeries—both in the cosmetic field and outside of it—Dr. Jindal is dedicated to serving his patients.
To learn more and schedule a consultation call us or reach out online via contact form or Price Simulator.