JIYA sees patients of all ages to help you look better, see better, feel better, and live your best.
The Jindal Institute For Youthful Aging was founded by the accomplished oculoplastic surgeon, Dr. Sumeet Jindal. A Raleigh area native, Dr. Jindal, built JIYA specifically to bring the best treatments in the world back to his home town.
JIYA is proud to be a homegrown facial
cosmetic surgery practice
that emphasizes the combination of traditional anti-aging treatments with regenerative medicine.
Located in the bustling Brier Creek neighborhood of Raleigh, we offer a luxurious facility close to shopping, restaurants, and the Raleigh airport. We take pride in providing a relaxing escape from this hustle and bustle, while still participating in the lively culture.
In our office, you can expect a professional, but laidback atmosphere that prioritizes you. Whether you are here for a quick injection touch-up or an eyelid surgery, we hope to put you at ease and provide a welcoming environment.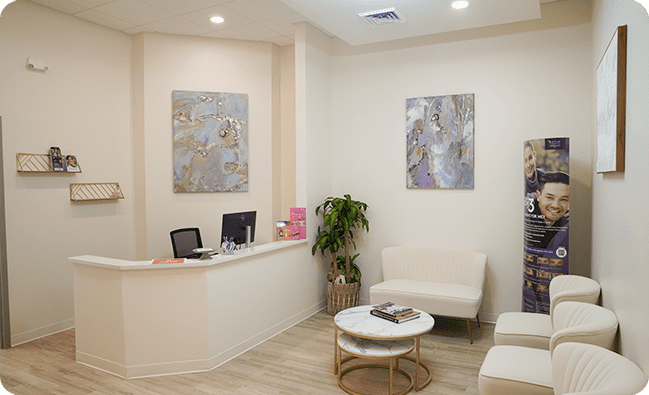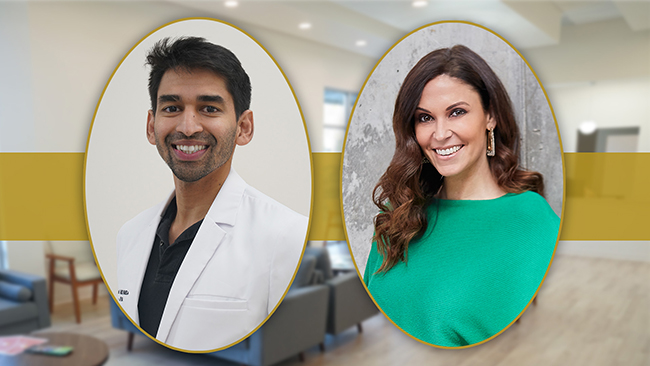 The providers and staff at the Jindal Institute For Youthful Aging come from diverse backgrounds and came together with the shared purpose of providing the best care and treatments to our patients. Our amazing team and providers are some of the most skilled and knowledgeable in their respective fields.
At JIYA, we look forward to serving you and helping you achieve your aesthetic goals. Aging should not be something that causes stress, but rather, something you can do gracefully with or without facial cosmetic enhancements. Our goal is to make your outside look more like your inside with luxury, high quality surgical and non-surgical procedures performed on your terms.
Respect. Compassion. Confidentiality.
Our patients are our priority. We understand that the process of seeking cosmetic surgery can be vulnerable, uncertain, and even scary. You trust us with your appearance and the providers at JIYA do not take that for granted. When visiting JIYA, you will receive the utmost respect and compassion and we will always go the extra mile to keep your procedure discreet.
JIYA is dedicated to providing compassionate care at every stage of the process whether you are undergoing a facelift or injections. Each patient receives the same hospitality and customized treatment. Dr. Jindal and his providers also work to provide the most minimally invasive and painless procedures possible such as laser blepharoplasty, Facetite, and Morpheus8. He can also perform facial cosmetic surgery under local or general anesthesia to reduce risk, side effects, and fit patient preference.
You can expect top quality customer service, compassionate and personalized care, and some of the best expertise in anti-aging procedures in Raleigh. JIYA is dedicated to helping you look as young as you feel.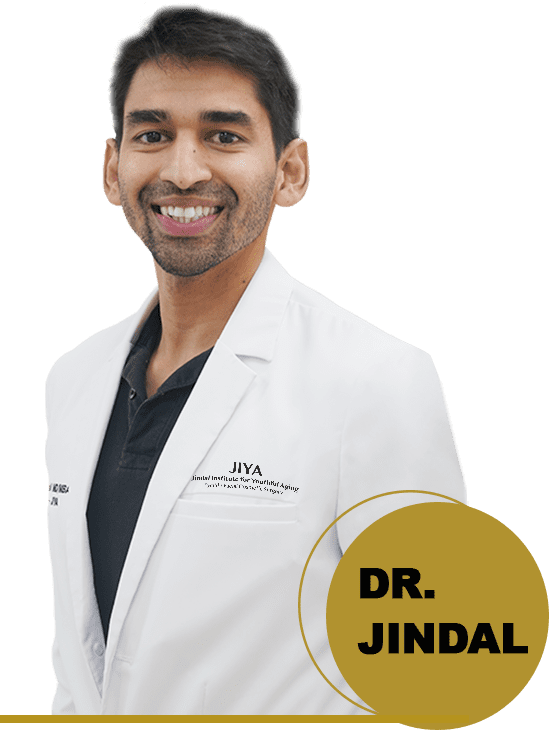 Dr. Sumeet Jindal, MD/MBA, is a Raleigh area native who gained admission into medical school right out of high school at East Carolina University, where he received his MBA and MD degrees. He is a triple-board certified surgeon in Ophthalmology and Oculofacial Surgery from the American Board of Ophthalmology and Laser Surgery from the American Board of Laser Surgery, and Cosmetic Surgery by the American Board of Facial Cosmetic Surgery making him one of the foremost experts in bladeless blepharoplasty (eyelid) surgery.
Along with his extensive experience and career in ophthalmology and reconstructive Oculoplastic surgery, Dr. Jindal vigorous fellowship training in Oculoplastic and Facial Cosmetic Surgery in Orlando, FL. Here he completed hundreds of facial cosmetic and hair transplant surgeries. Dr. Jindal specializes in upper and lower eyelid surgery, as well as facelift, necklift, lip lift, and brow lift surgery.




*Dr. Jindal is the only surgeon in 'the triangle' who is certified by the American Board of Facial Surgery.