UltraClear™ Acne Scar
Treatment
Acne Scar Treatment Raleigh, NC | JIYA
Acne Scar Treatment By UltraClear™ Laser Raleigh, NC | JIYA
Acne scars are one of the hardest types of scarring to adequately treat. Unlike surgical or injury scars, acne scars often pit downward and create visible depressions in the skin. Only one type of acne scar—hypertrophic/keloid acne scars—is raised and they are still difficult to treat. New cold laser technology by UltraClear™ has proven promising and effective for improving the appearance of acne scarring. The Jindal Institute for Youthful Aging provides the best UlraClear™ acne scar treatment Raleigh offers.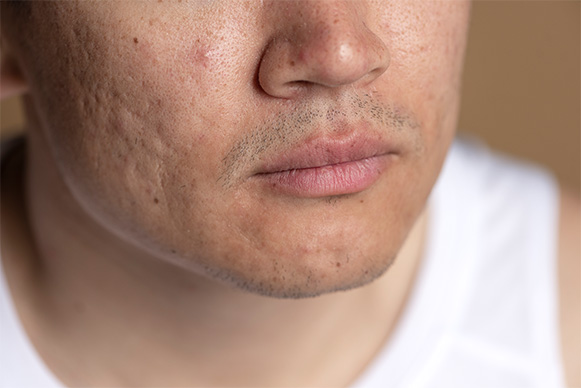 Everyone experiences acne in their lifetime. However, only a small percentage of them are left with visible scars on their skin, even when the acne resolves. Normally, people who develop these scars suffered from cystic acne or major acne for several years. The deep and inflamed lesions can actually break down and damage collagen which leaves a pitted scar. Additionally, those who pick at or use certain abrasive treatments may worsen or create scarring by doing so.
Creams and good skincare can help, but only minimally. Often, acne scars require more aggressive treatment to see a lasting and noticeable reduction in appearance. Traditionally, this would include well known anti-aging treatments such as microneedling and chemical peels. These procedures can help acne scars and are still sometimes recommended to patients looking to treat it.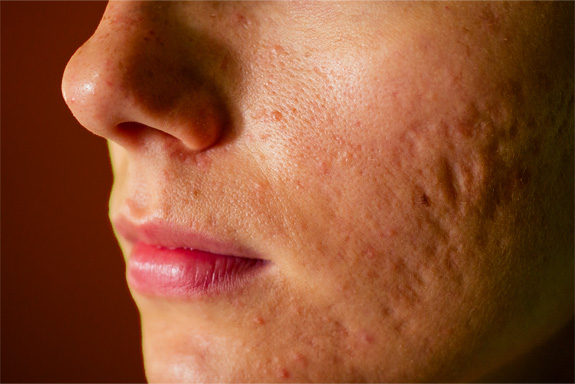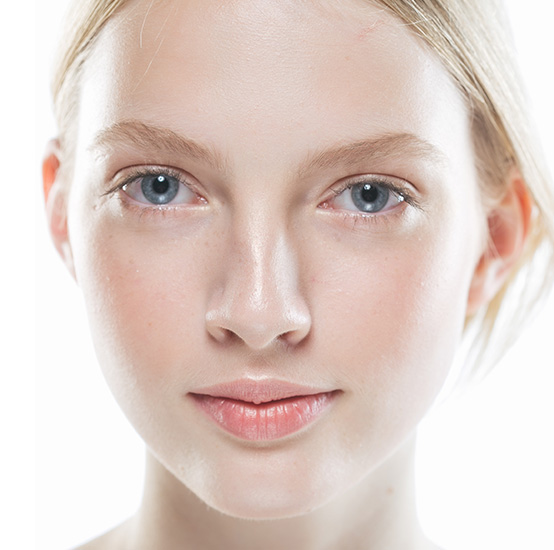 UltraClear™ Laser For Acne Scar Treatment In Raleigh
Laser resurfacing can also help improve all forms of scarring, including those from acne. Usually, this meant a painful or surgical ablative laser treatment that required significant downtime and recovery. With few advancements in laser technology until now, people with acne scarring had few options for effective and low pain treatments.
UltraClear™ is a cold fiber laser that uses minimal light to create controlled, ablative damage to one or more layers of skin. As a "cold" laser, UltraClear™ is significantly less painful than traditional CO2 lasers. Used for both facial rejuvenation and treatment of scars, UltraClear™ can stimulate 3D collagen remodeling. This can help fill in pitted acne scars and soften raised ones.
Benefits Of UltraClear™ For Acne Scars
UltraClear™ has many benefits for several different skin conditions including fine lines and wrinkles and other signs of aging. When it comes to acne scars, the laser provides specific benefits: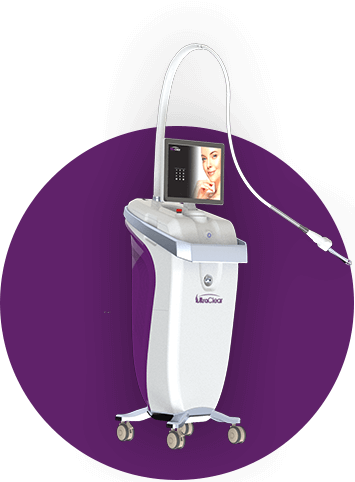 Stimulates new collagen production to fill in pitted scars

Lightens pigmented scars

Help smooth skin appearance and texture

Reduces sebum production to help limit acne breakouts

Removes damaged skin and tissue

Treats deeper layers of skin than a non-ablative or fractional laser procedure

Little to no downtime

Only mild redness for most patients

No topical numbing cream needed

Can be used alongside other acne treatments

Few, if any, side effects

Performed in 15 minutes or less

Completely non-surgical
How UltraClear™ Technology Works
Operating a wavelength of 2910nm, UltraClear™ performs several functions at once. First, it ablates the top layer of the skin. Next, the laser reaches precise depths and is absorbed by water in the skin. This helps prevent pain from the thermal energy. For the deeper treatments, UltraClear™ coagulates any blood that comes to the surface which limits and often completely prevents bleeding.
Along with the ablative treatment, UltraClear™ also performs collagen remodeling in the same treatment. Often, a patient will need to undergo different treatments for these two benefits. However, UltraClear™ laser treatment offers it in one short treatment session.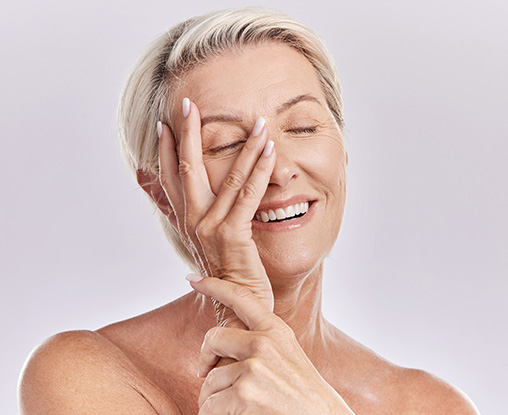 UltraClear™ Acne Scars Treatment
Frequently Asked Questions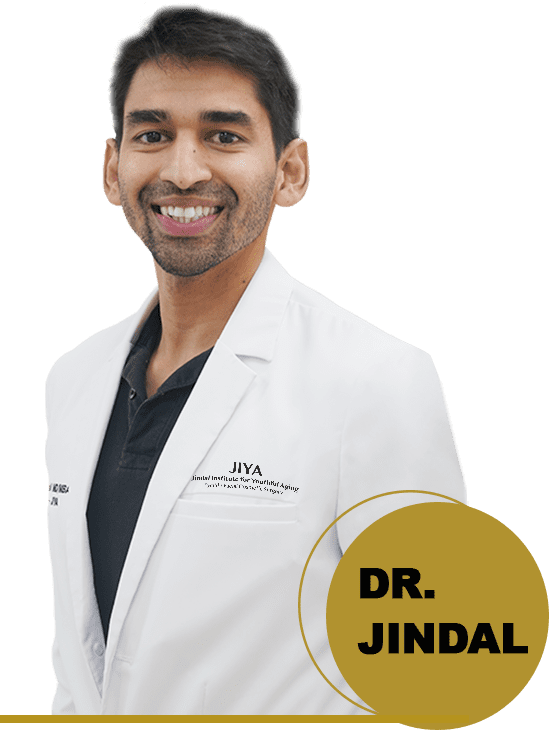 The Best Acne Scar Treatment In Raleigh With The UltraClear™ Laser
The Jindal Institute for Youthful Aging is an oculoplastic surgery practice and medical spa in Raleigh, North Carolina. Offering the newest and most advanced treatments such as UltraClear™ for acne scars. The JIYA team values non-surgical and less invasive treatments over surgical procedures whenever possible. JIYA offers the best acne scar treatment Raleigh offers with the UltraClear™ laser.
Dr. Sumeet Jindal comes from an ophthalmology background and has extensive experience using lasers for both medical and aesthetic purposes. To learn more and schedule a consultation with Dr. Jindal, call us at 919-861-4494. You can also reach out online via the contact form or Price Simulator.