Scalp Micropigmentation for Women
Scalp Micropigmentation Raleigh, NC | SMP Raleigh
Scalp Micropigmentation for Women
Over thirty million women in the US suffer from hair loss from genetics alone, excluding women with hair loss from stress, hormonal changes, or aging. Hair loss creates significant emotional distress for many women and can profoundly impact one's self-confidence. Many women look into the numerous hair restoration options, but most are costly and take months to see the results. Dr. Sumeet Jindal at The Jindal Institute For Youthful Aging understands the impact hair can have on a woman's self-image and utilizes scalp micropigmentation to correct hair loss in the scalp instantly. Scalp micropigmentation, or SMP, uses the same concept as other micropigmentation treatments to fill in the gaps on the scalp and create the appearance of full, beautiful hair.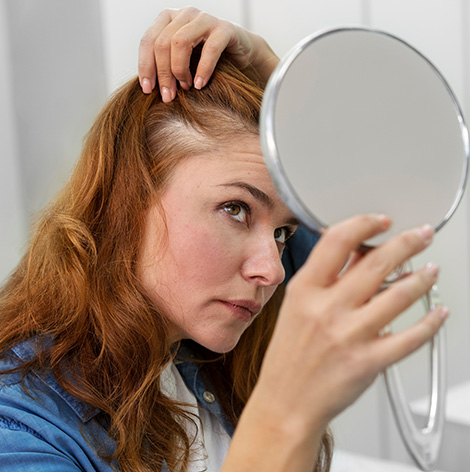 What Is Scalp Micropigmentation For Women?
Scalp micropigmentation works like micropigmentation for eyebrows, just on a larger scale. Micropigmentation uses tattooing techniques to fill in gaps in the brows and create a fuller arch. Scalp micropigmentation tattoos the scalp to create the appearance of hair. The tattoo artist or provider utilizes tiny dots to imitate the look of actual hair follicles. Men with hair loss or male pattern baldness often get scalp micropigmentation to give the illusion of a buzzed haircut. However, for women, scalp micropigmentation uses the same fine needles on the scalp but helps to fill in the gaps around the crown of the head. However, scalp micropigmentation does not regrow the hair; rather, it enhances the cosmetic appearance of hair for women with thinning hair or gaps in their hairlines.
SMP For Women's Treatment in Raleigh
The micro pigmentation treatment for women depends on the patient's hair loss pattern and needs. The providers at  JIYA Cosmetics can use various techniques to correct the area of hair loss. Patients with thinning hair on the crown of the scalp can have tattooed follicles fill in the gaps to create volume, and patients who have a receding hairline can have the micropigmentation centered around their hairline and create more volume to frame the face. The providers will match the ink to the patient's hair color and skin tone to create natural results.

Scalp Micropigmentation for Alopecia
Scalp micropigmentation can be a great solution for women who suffer from any form of alopecia. Whether a patient has patchy hair loss or total hair loss, scalp micropigmentation can create a stunning, sophisticated shaved head look for women who have alopecia. In fact, SMP is one of the best treatments for treating all types of alopecia including: 
Alopecia areata (small, patches of hair loss) 

Alopecia totalis (total hair loss of the scalp) 

Ophiasis alopecia (hair loss around the sides and lower part of the scalp)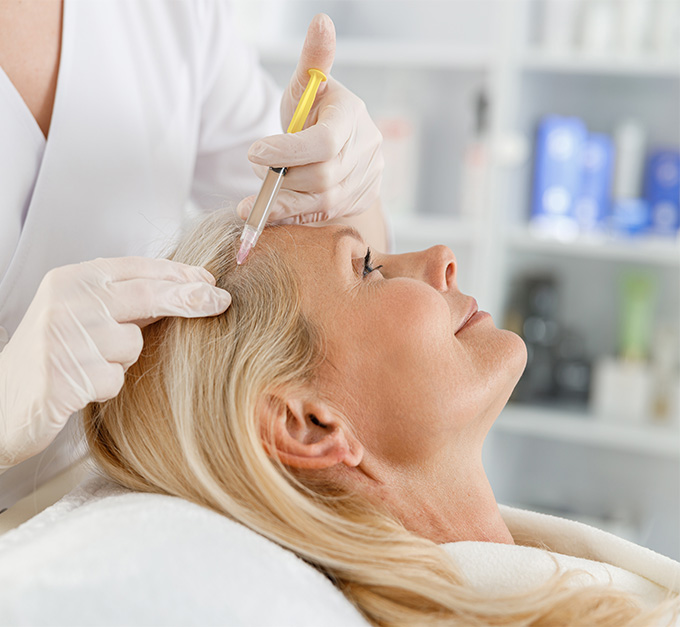 Frequently Asked Questions
Best Scalp Micropigmentation for Women in Raleigh, NC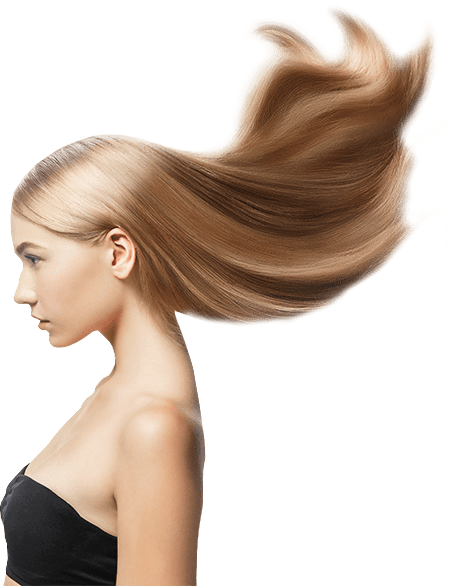 Dr. Sumeet Jindal, the Jindal Institute for Youthful Aging, is a triple-board certified cosmetic surgeon with years of experience in surgical and non-surgical cosmetic treatments. He and his team have performed hundreds of incredible scalp micropigmentations for Raleigh patients. Dr. Jindal takes time to address each concern and uses the best technology and techniques to provide luscious, beautiful hair. 
To learn more and schedule a consultation at JIYA, call us at 919-861-4494. ext. 3. Patients can also reach out online via chat, contact form or Price Simulator.